Dr. Carolyn O'Hara
Chief Medical Laboratory Officer (Interim)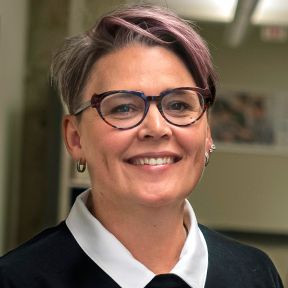 Dr. O'Hara has a wealth of experience in laboratory medicine leadership, including recent roles as the provincial medical director for AHS Laboratory Services; acting site chief for laboratory medicine at the Cross Cancer Institute in Edmonton, and the deputy zone clinical department head, diagnostic health - laboratory medicine and pathology, in the North Zone of AHS.
Dr. O'Hara obtained her medical degree from the University of Manitoba and completed a residency in general pathology at the University of Alberta. She is also American board certified in anatomical and clinical pathology.
After completion of her general pathology residency, she attended Mayo Clinic in Rochester, Minn., for additional training in bone and soft tissue pathology, and is one of the bone and soft tissue consultant pathologists in Edmonton.
In her role as Chief Medical laboratory Officer, Dr. O'Hara will provide medical leadership in a dyad partnership with Tammy Hofer and together they will support the delivery of laboratory medicine and pathology services in the province.