Hiring Support for COVID-19 Response
We are looking for additional administrative and laboratory professionals to support us during the fourth wave.
Book an Appointment
Book an appointment, find a location and hours of operation.
Alberta Precision Laboratories (APL) is a wholly-owned subsidiary of Alberta Health Services (AHS), delivering high-quality, responsive diagnostic lab services to Albertans, across our healthcare system. (more)
---
Accessing Lab Service During COVID-19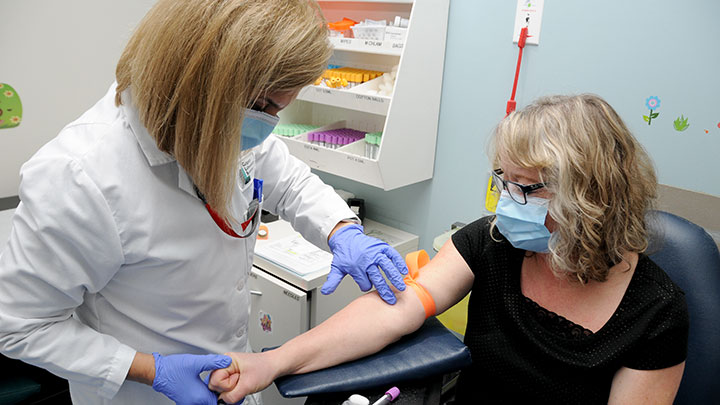 It's best to plan ahead and make an appointment for lab work whenever possible in order to reduce delays for everyone. Learn more about the options for accessing lab service and what you can expect on your next visit to the lab.
Test Directory
Our Test Directory includes detailed information, guides and references for many of our tests.
COVID-19 Testing