Hiring Support for COVID-19 Response
We are looking for additional administrative and laboratory professionals to support us during the fourth wave.
Book an Appointment
Book an appointment, find a location and hours of operation.
Alberta Precision Laboratories (APL) is a wholly-owned subsidiary of Alberta Health Services (AHS), delivering high-quality, responsive diagnostic lab services to Albertans, across our healthcare system. (more)
---
Celebrating International Pathology Day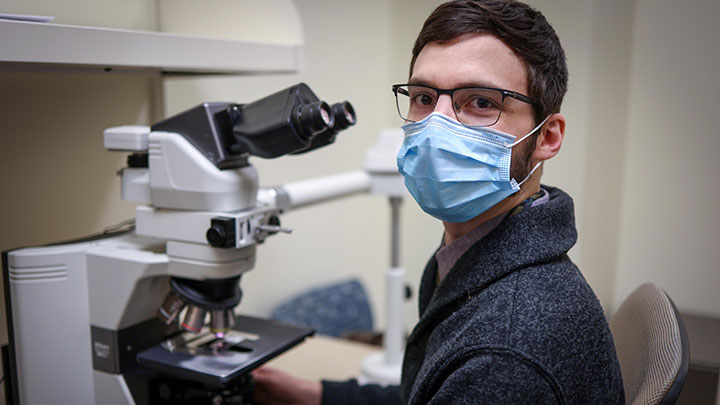 In the medical world, pathologists are your doctor's right hand, and their left one, too. They are your doctor's doctor — and they are central to a patient's diagnosis and treatment. Learn more.
Test Directory
Our Test Directory includes detailed information, guides and references for many of our tests.
COVID-19 Testing