Book an Appointment
Book an appointment, find a location and hours of operation.
Alberta Precision Laboratories (APL) is a wholly-owned subsidiary of Alberta Health Services (AHS), delivering high-quality, responsive diagnostic lab services to Albertans, across our healthcare system. (more)
---
Celebrating Our CLXTs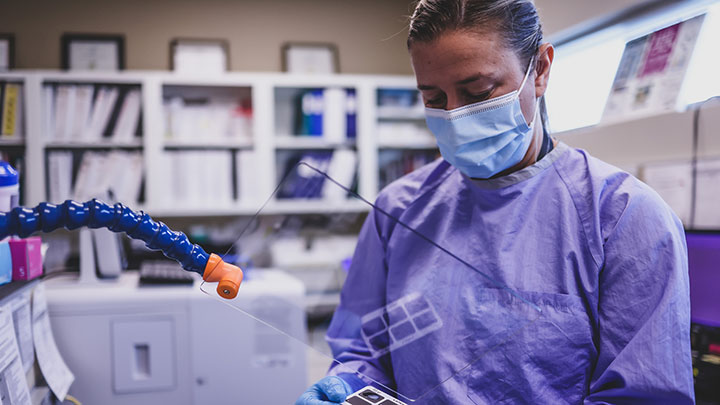 Combined Laboratory and X-Ray Technicians (CLXTs) are pivotal for providing high-quality healthcare in rural and remote communities across Alberta. It is a growing field and we are actively recruiting for CLXT positions around the province. Learn more about this dynamic profession in this feature story and visit our Careers page to see current opportunities.
Test Directory
Our Test Directory includes detailed information, guides and references for many of our tests.
COVID-19 Testing